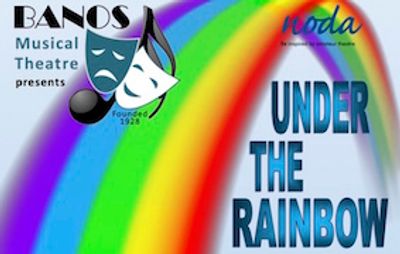 �
BANOS Musical Theatre (Formerly Banstead & Nork Amateur Operatic Society) are presenting the revue UNDER THE RAINBOW AT THE BANSTEAD COMMUNITY HALL,
23-25 NOVEMBER.
The show is devised by Lynda Barrett-Mercer featuring some of the greatest and most colourful songs ever written.
TO BOOK:
Tickets (£13) are available from
(e-mail) utrtickets@btinternet.com or phone 07858 759036
Also see the societys Website:
www.banos.co.uk/Ticket Office.